LPK – Matsushita Gobel (Lembaga Pelatihan Kerja – Matsushita Gobel)

Pada Program Pemagangan di Panasonic Jepang, para Peserta diberikan pelatihan untuk bisa berbahasa Jepang dan mengenal budaya dan kehidupan di Jepang, serta dilatih untuk dapat mandiri selama berada di Jepang (membuat masakan sendiri). Hasil yang dapat dicapai:

– Meningkatkan pengetahuan tentang kemajuan teknologi industri Jepang.
– Mampu menguasai kompetensi kerja dan bahasa Jepang.
– Perubahan sikap dan budaya kerja yang lebih profesional.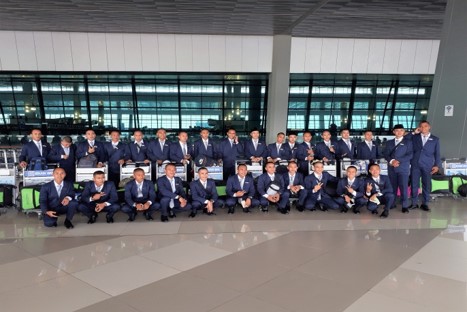 The New Rules for Marketing Your Brand
Consumer products marketing has experienced a profound change over the last 5 to 10 years, from a world dominated by large global brands and established TV and big-box retail models to a world that's quickly much more complex, with a proliferation of brands, channels and marketing tools. Technology's disrupted the industry in three ways. Firstly, it's disrupted the way consumers engage with brands. In the UK and the US now, over 60% of consumers discover brands.
There are five areas that we encourage CMOs to look at. The first is, what are my future-back platforms that will lead growth for the next 5 to 10 years? Taking today's profit pools and forecasting them present forward just won't capture the level of disruption that's impacting these industries.
"There are no secrets to success. It is the result of preparation, hard work, and learning failure." – OLIVER SANDERO
Secondly, given those growth platforms, what is the brand portfolio, business portfolio that I'll use to address them? Brand portfolio strategy is definitely rising in importance. And thirdly, when I'm clear on those platforms and those brands, how am I going to implement modern marketing to engage with the consumer? We're seeing an extreme rise in profitable growth from the clients that we're supporting to reset their marketing model.
But that isn't straightforward.
So actually, areas four and five are enablers. Four, what's the data and technology strategy and the roadmap to implement that? The leaders are owning their own data, refreshing it constantly and, more importantly, using it to inform the business decisions. And they're making the technology that underpins that a priority.