"We are helping
a thousand of people to grow."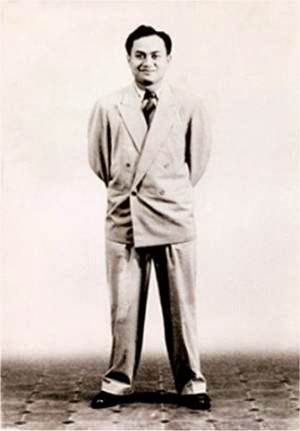 Yayasan Matsushita Gobel (YMG) didirikan pada tanggal 12 Mei 1979 sebagai perwujudan keinginan Thayeb M. Gobel (alm.) dan Konosuke Matsushita (alm.) untuk meningkatkan kecerdasan dan kesejahteraan bangsa Indonesia.
YMG bergerak sebagai suatu lembaga nirlaba yang memberi jasa kepada masyarakat luas. Kegiatan diawali tahun 1979 dengan pendidikan formal dan non-formal yang sekarang tercakup di bawah Lembaga Pengembangan Sumber Daya Manusia (LPSM). Hingga kini 69,787 individu telah kami layani dengan pelatihan teknikal, manufaktur, manajemen, on-the-job training disiplin dan etika kerja, serta bahasa asing. Peserta adalah pekerja pabrik, manajemen perusahan, dan pengusaha golongan ekonomi lemah yang berskala kecil maupun menengah.
Mulai tanggal 7 September 1982, kegiatan pendidikan formal diperluas dengan didirikannva Taman Kanak-kanak Ade Tia. Sekarang, lebih dari 800 anak karyawan kelompok usaha National Gobel maupun masyarakat sekitar lokasi yang telah mengirim anaknya ke sekolah ini.
YMG yakin bahwa misi dapat ditunjang dengan Penerbitan buku ilmu pengetahuan yang relevan dan memberi manfaat bagi pengembangan masyarakat umum. Maka bekerjasama dengan pihak lain, YMG telah menerbitkan dua buah buku manajemen perusahaan berjudul Gobel: Pelopor Industri Elektronika Indonesia dengan Falsafah Usaha Pohon Pisang (1984) dan Budaya dan Ekonomi tentang Wirausaha Manajemen dan Visi Industri Thayeb M. Gobel (1998).
Mengingat pentingnya keimanan dan ketaqwaan sebagai dasar bekerja dan berkarya, maka sejak 1976 dan mulai tahun 1984 melalui Persaudaraan Haji Kelompok Gobel, kami memberi pelayanan pengurusan perjalanan ibadah bagi karyawan National Gobel maupun anggota masyarakat luas. Dari total 745 orang yang telah berangkat ke tanah suci, 331 adalah karyawan National Gobel dan 414 adalah anggota masyarakat lingkungan.
Untuk meningkatkan kinerja dan memperluas dampak dari usaha kami, YMG telah menjalin Kemitraan dengan berbagai pihak. Pada pertengahan tahun 1990-an, bekerjasama dengan Departemen Tenaga Kerja, Bidang Sosial 100 wanita pekerja mengikuti pendidikan mengenai Kesehatan dan Pembinaan Keluarga. Tahun 1996 bersama Yayasan Ahmad Yani, 37 pemuda pilihan yang telah lulus SMA namun tidak mempunyai kesempatan untuk meneruskan ke universitas diberi kesempatan untuk magang selama satu tahun di pabrik National Gobel. Selanjutnya, sebagai usaha meningkatkan pengetahuan industri untuk ikut mengembangkan perekonomian pedesaan, 19 pemuda dari Pondok Pesantren Suryalaya, Tasikmalaya (Jawa Barat) sejak 1 April 1998 sedang magang di pabrik National Gobel. Dan dengan maksud mengembangkan pendidikan, SDM, dan penelitian di bidang elektronika industri, suatu kesepakatan kerja (untuk masa tiga tahun) telah ditandatangani dengan Institut Teknologi Bandung pada bulan Oktober 1998.
Perubahan yang terjadi di dalam lingkungan bisnis menuntut YMG agar tetap terkini dengan memahami kebutuhan industri dan mereka yang berperan mengembangkannya sehingga bersama kita dapat menyumbang yang terbaik demi berbakti kepada negara melalui industri.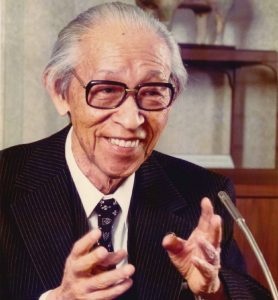 Kōnosuke Matsushita (松下 幸之助, Matsushita Kōnosuke, 27 November 1894 – 27 April 1989) was a Japanese industrialist who founded Panasonic, the largest Japanese consumer electronics company.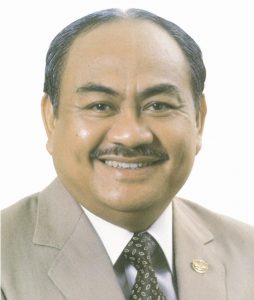 Thayeb Mohammad Gobel (lahir di Tapa, Bone Bolango, Gorontalo, 12 September 1930 – meninggal di Jakarta, 21 Juli 1984 pada umur 53 tahun) adalah pengusaha Indonesia. Ia dikenal luas sebagai pelopor industri elektronik Indonesia dengan mendirikan National Gobel pada 27 Juli 1970.